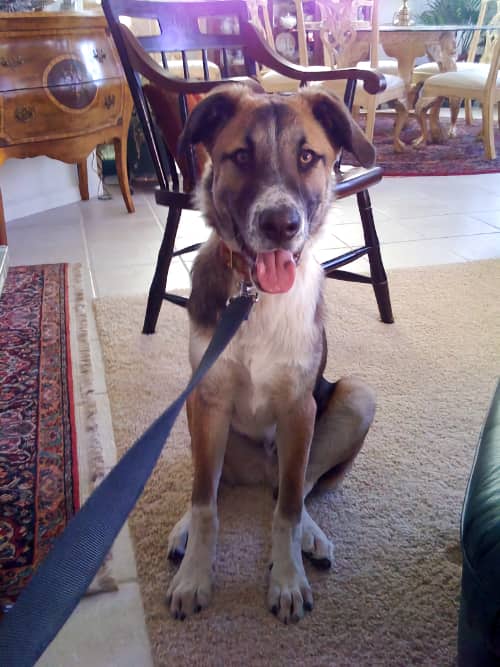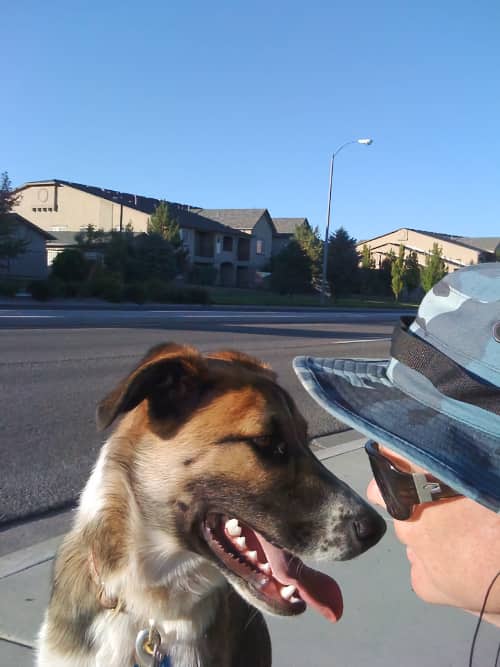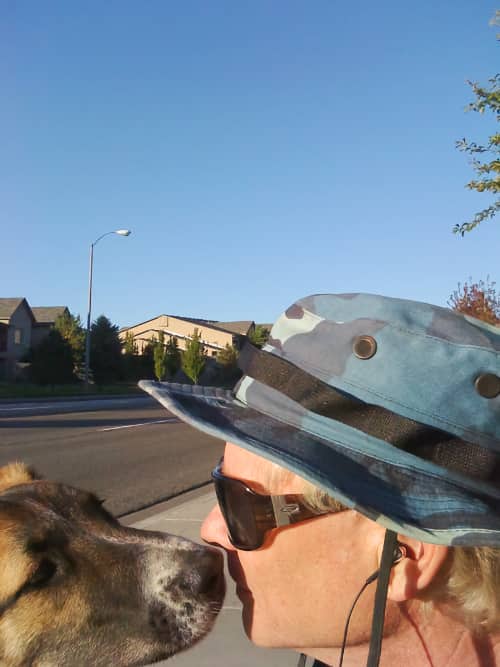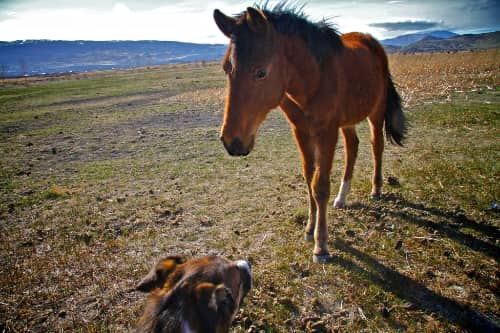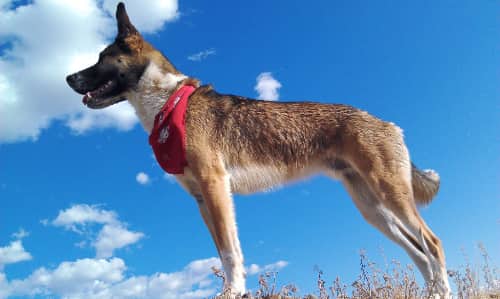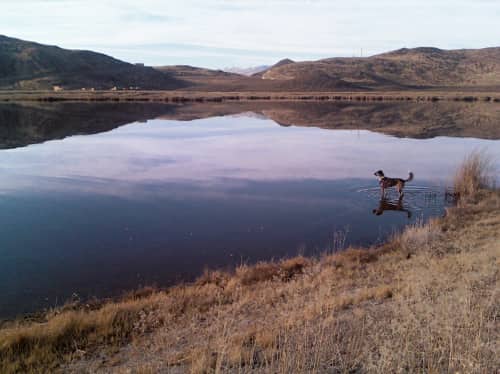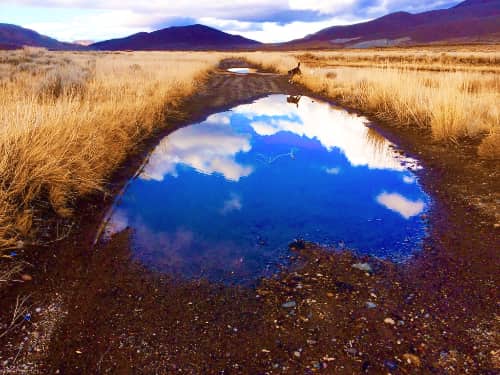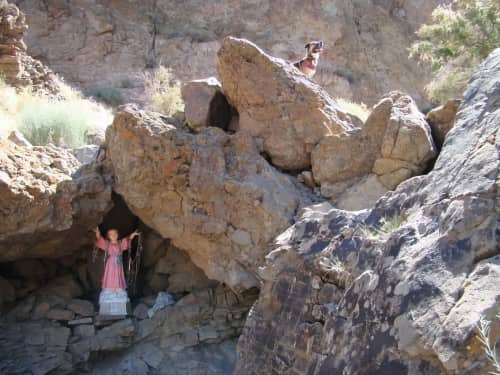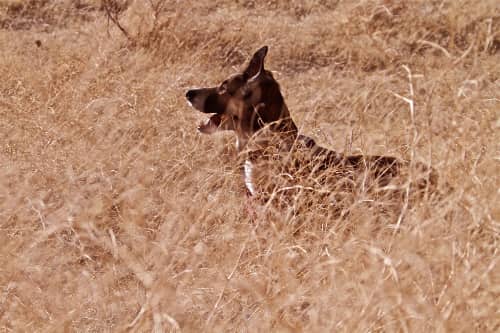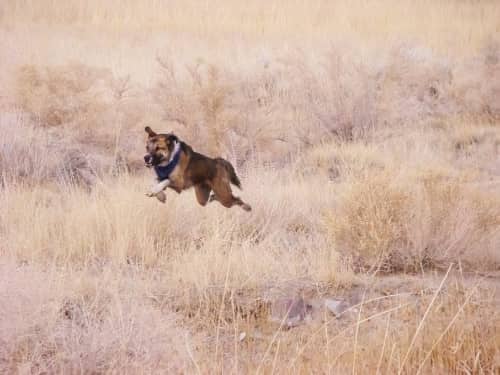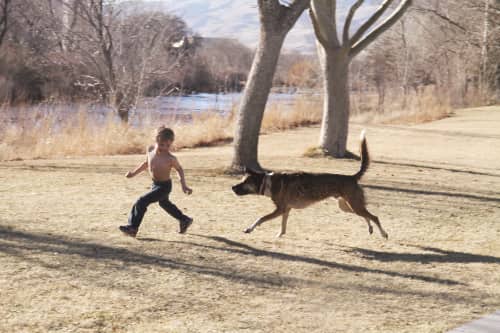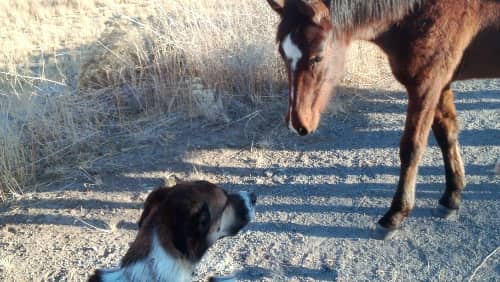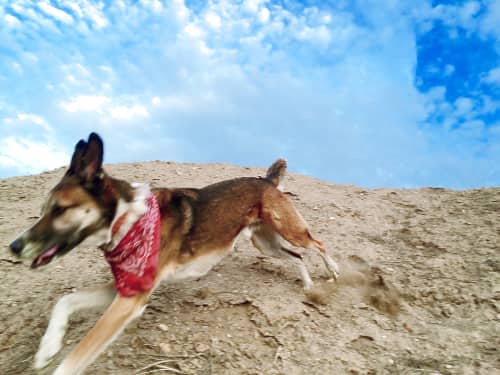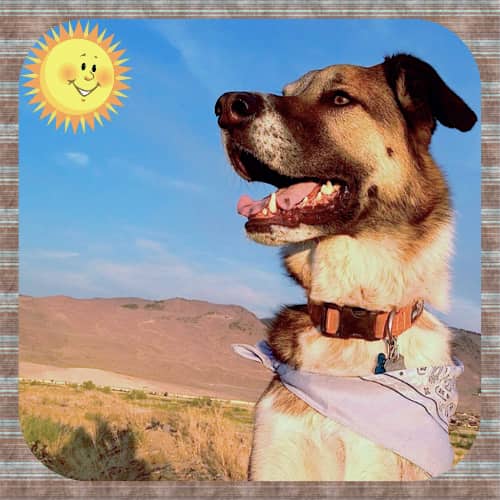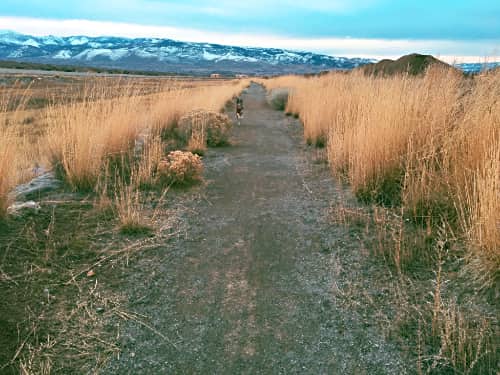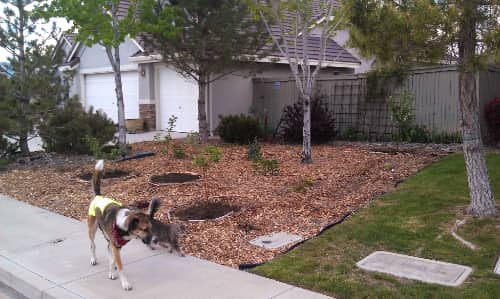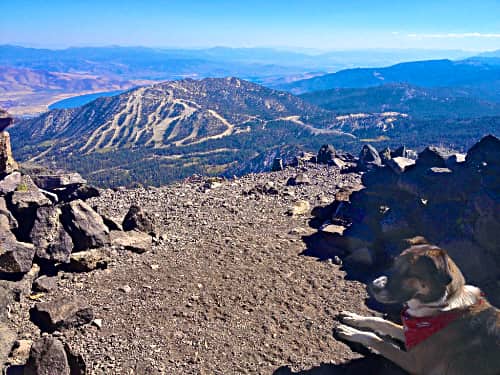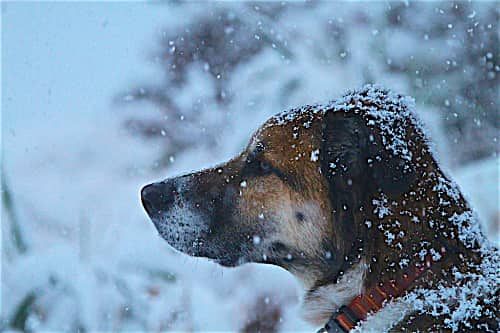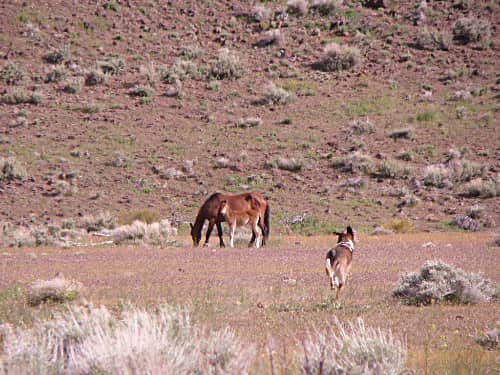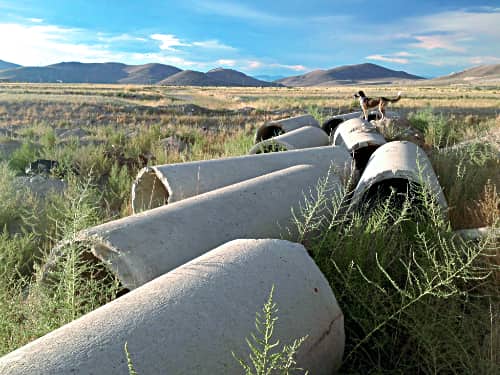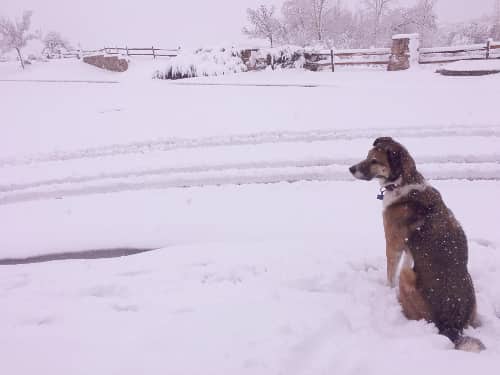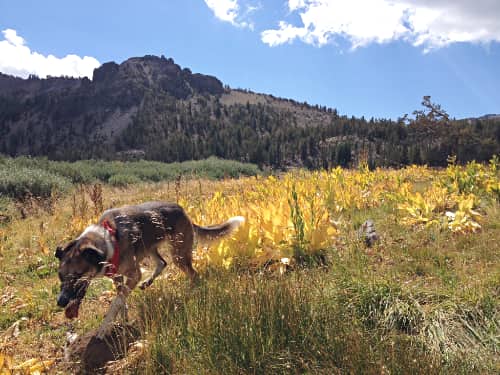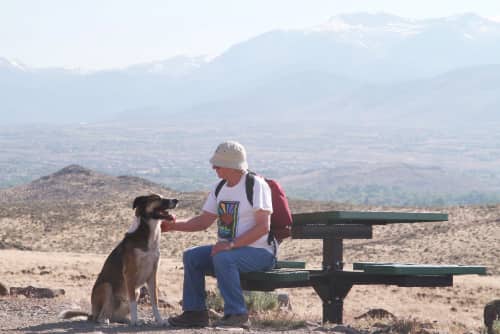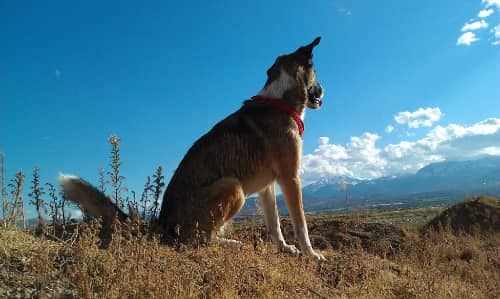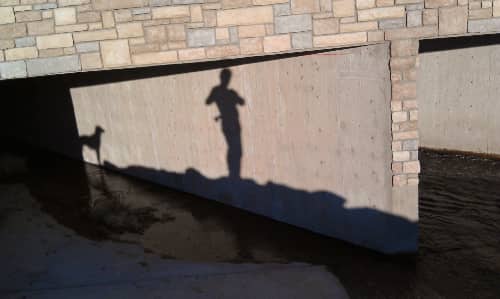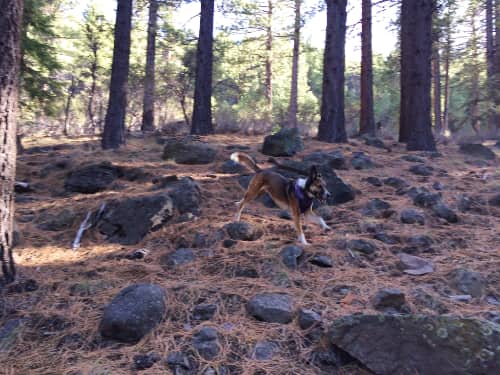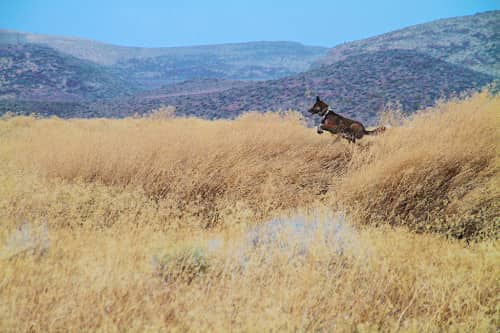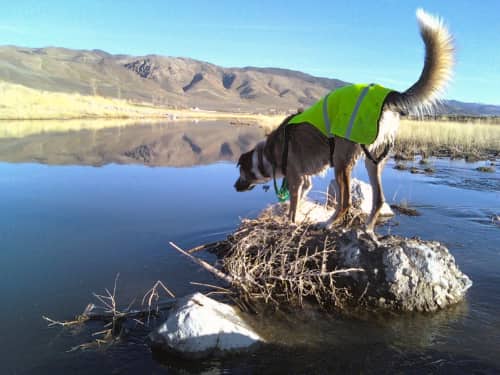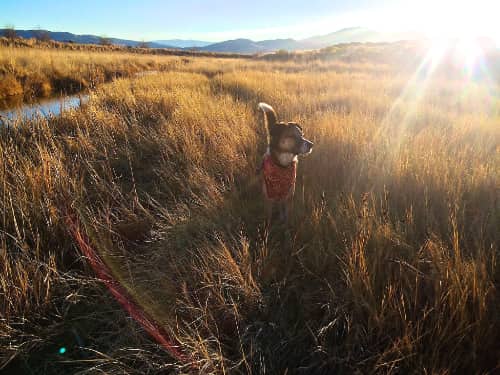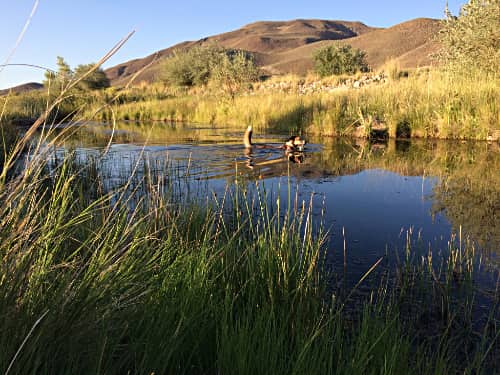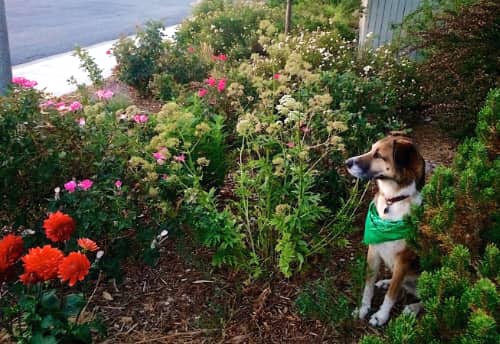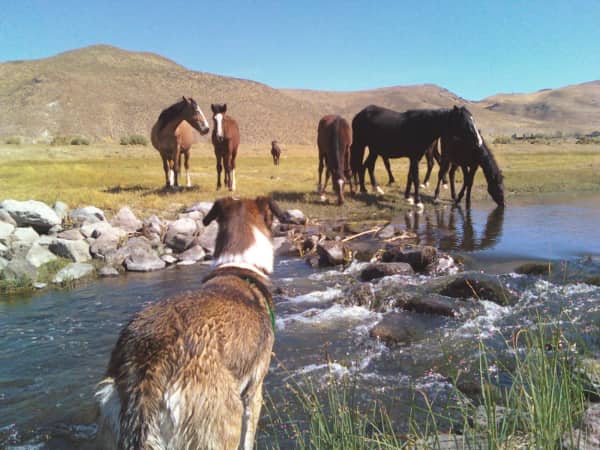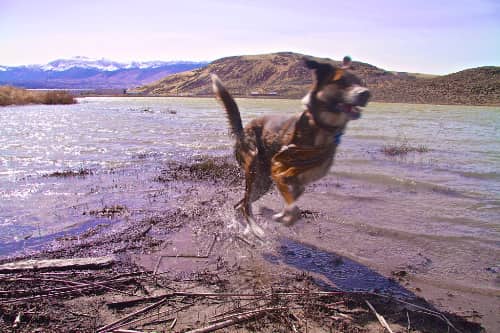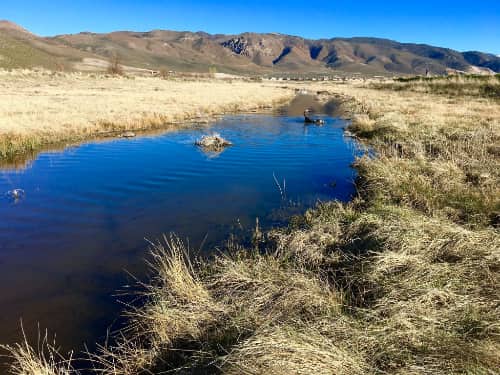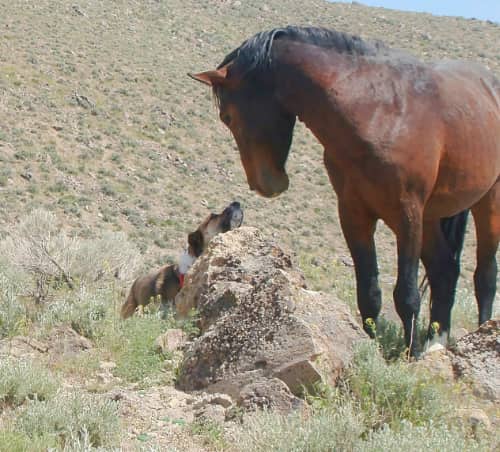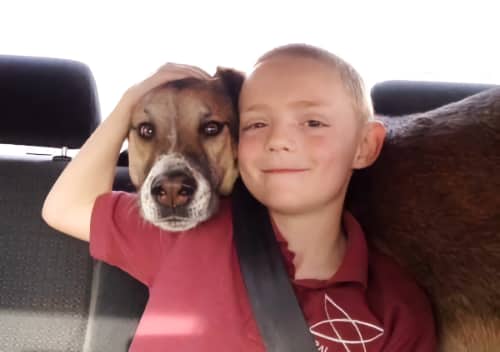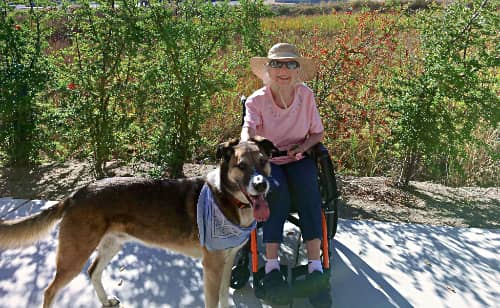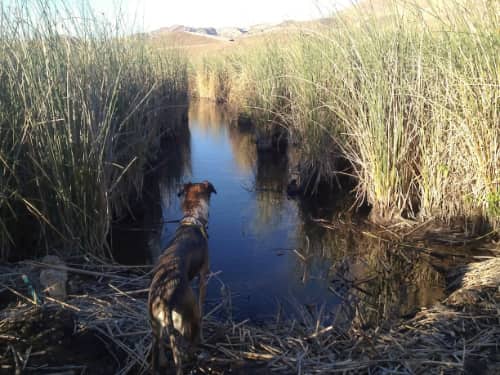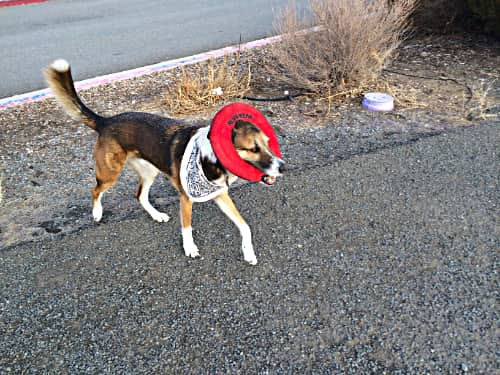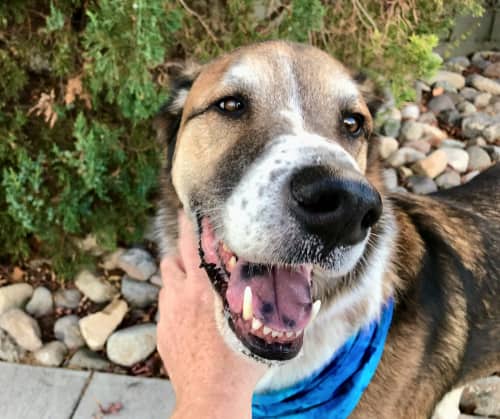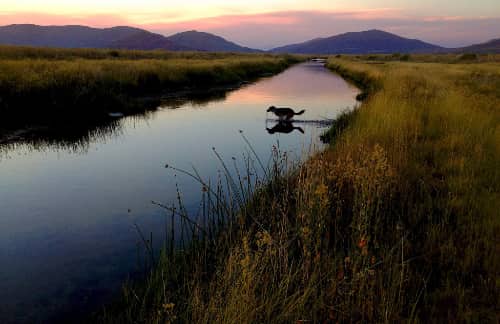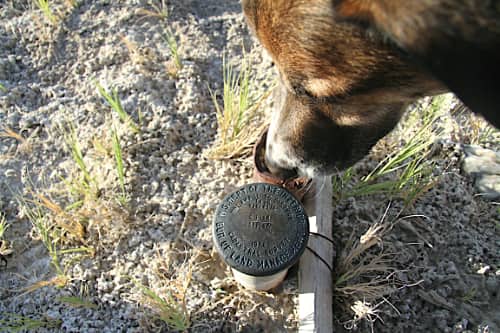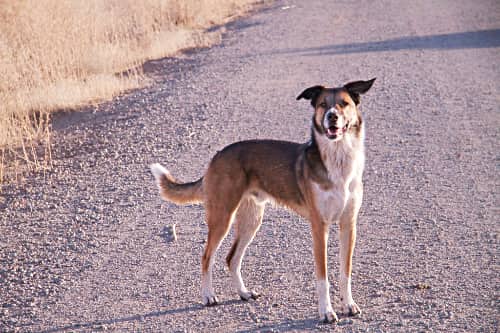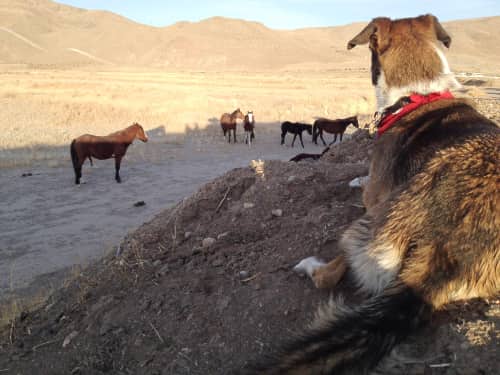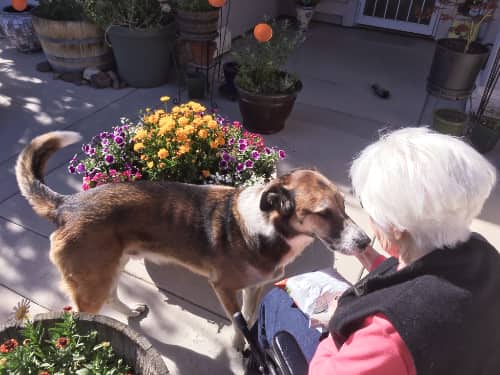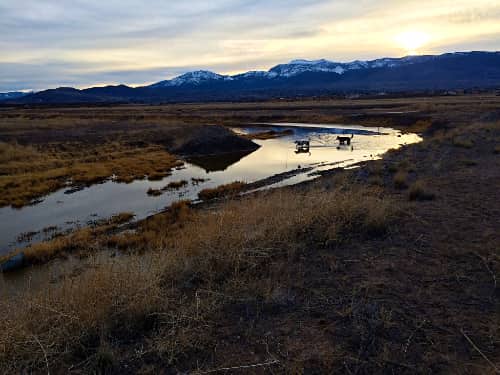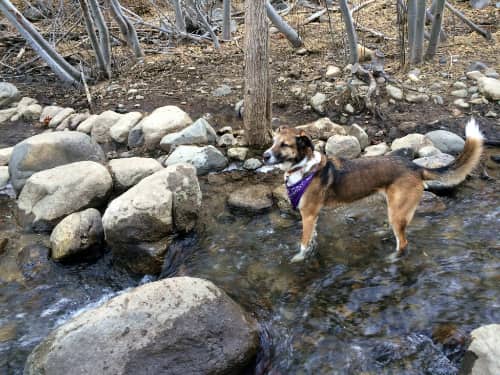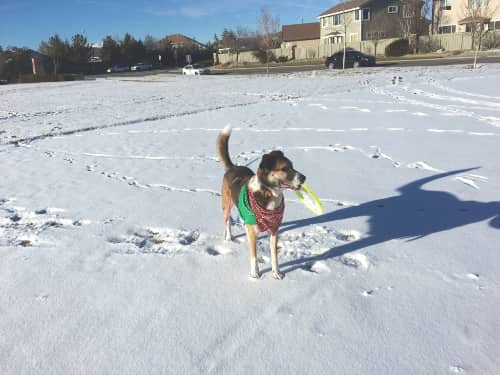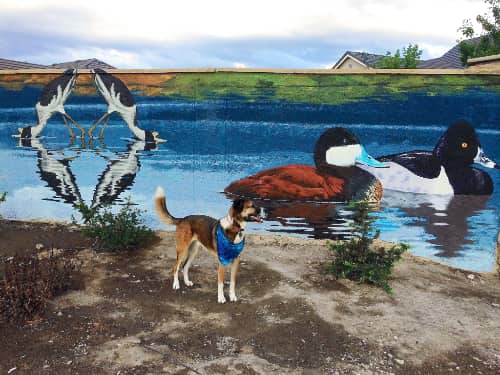 Along the Trail, Tahoe Meadows, 2016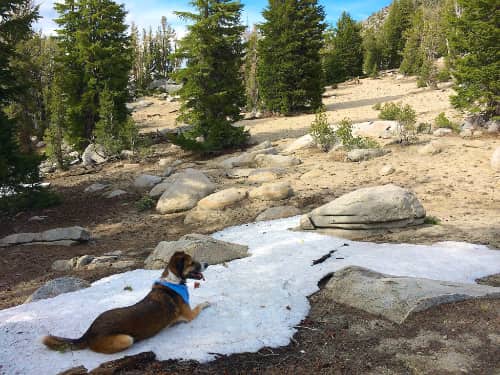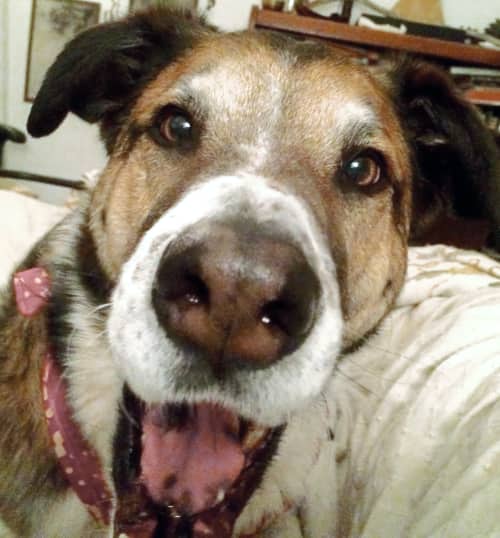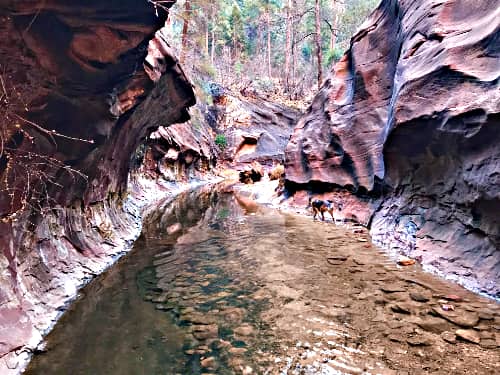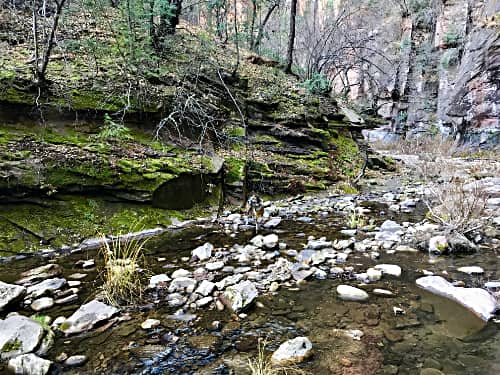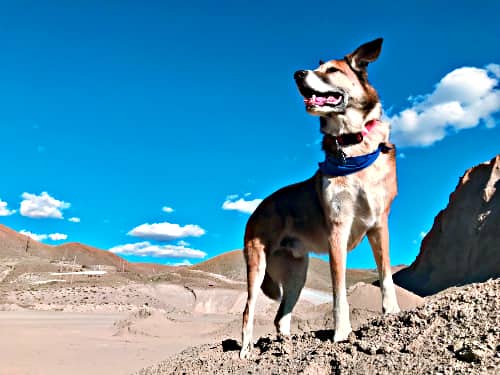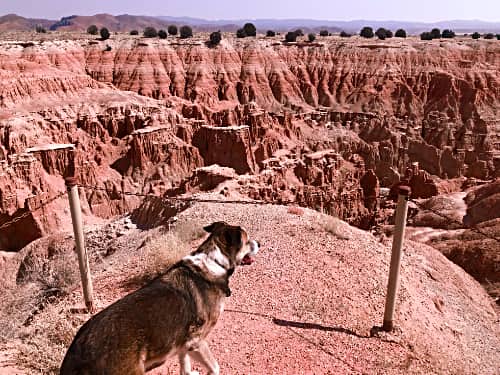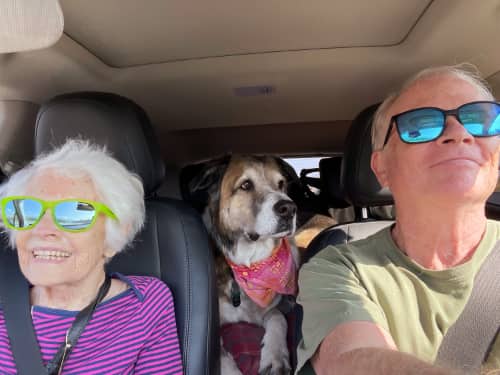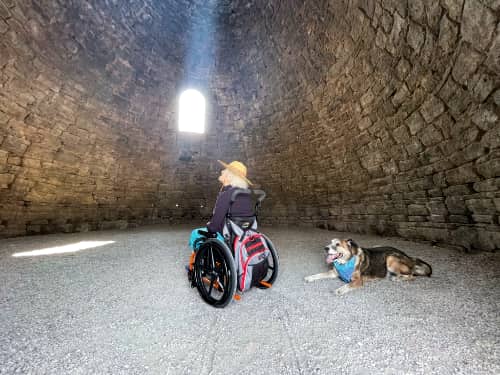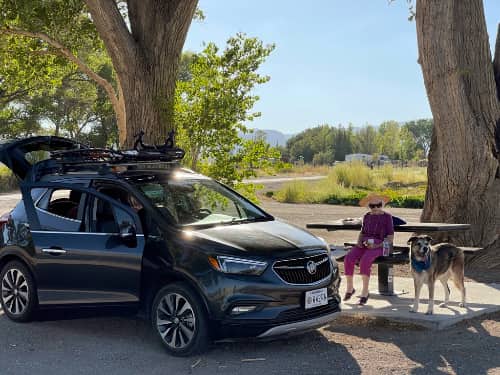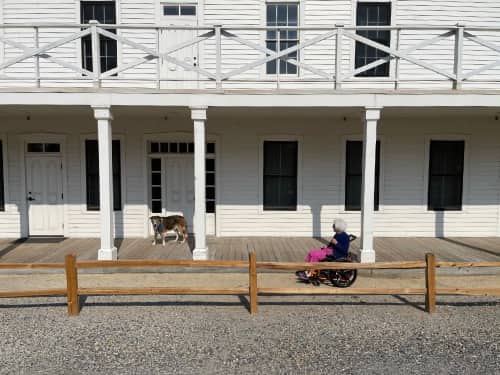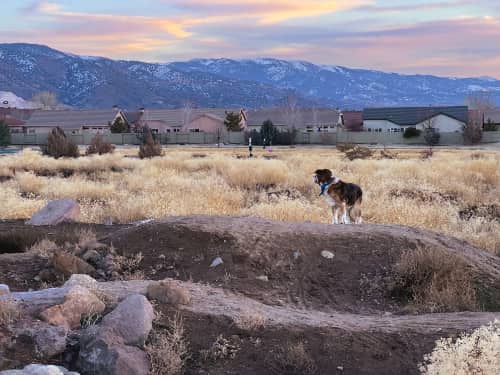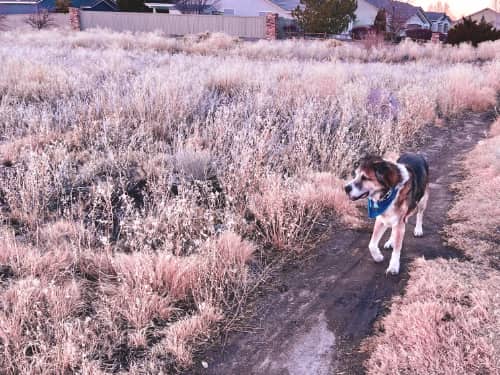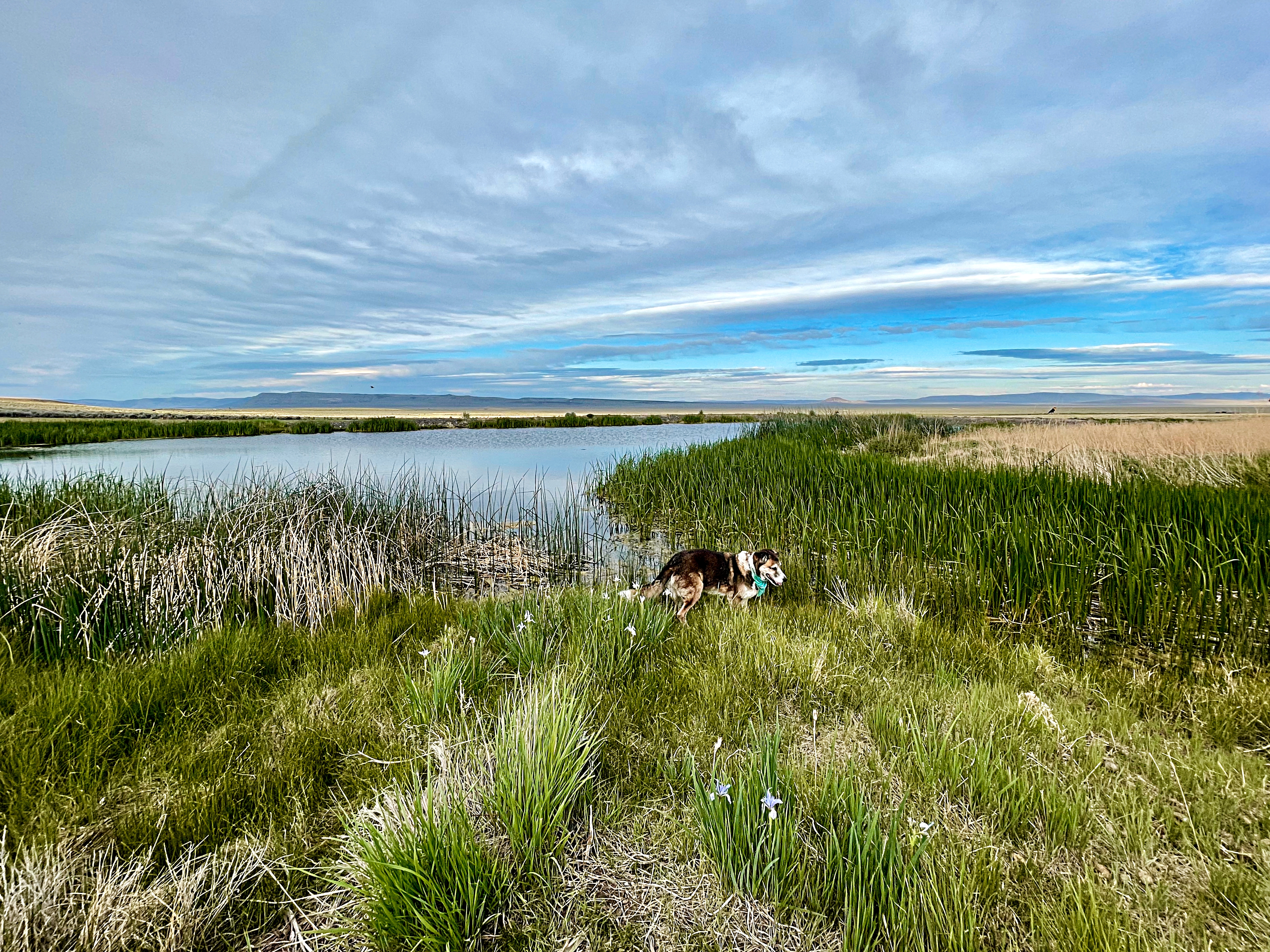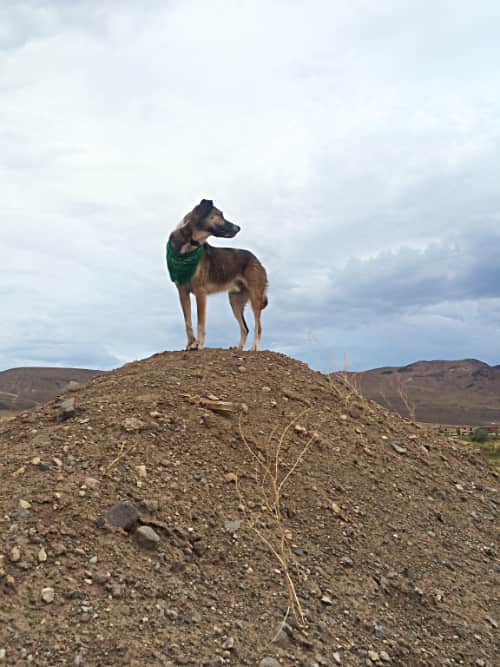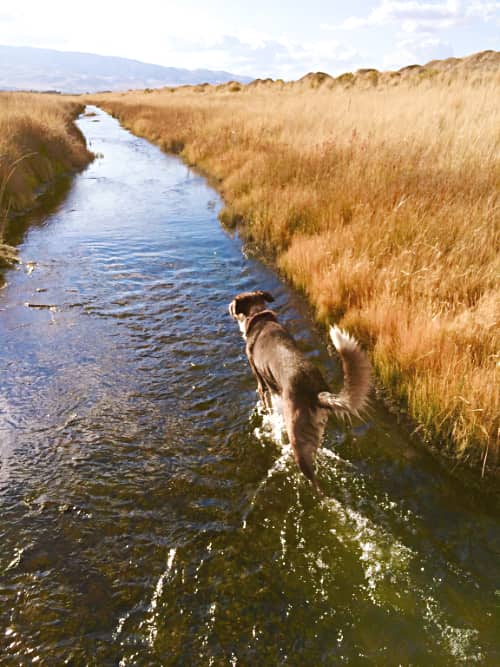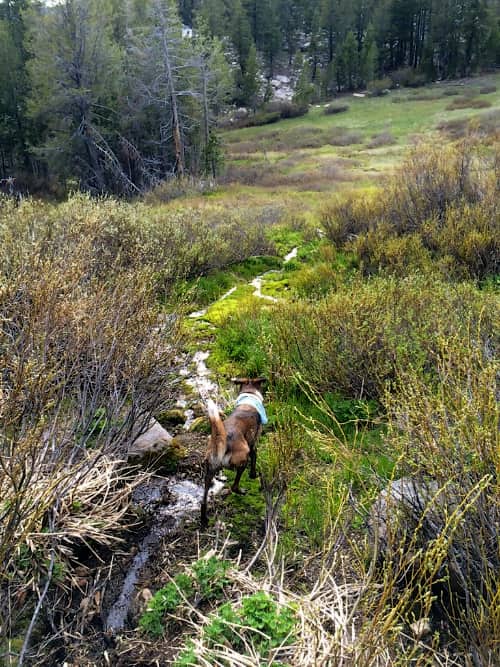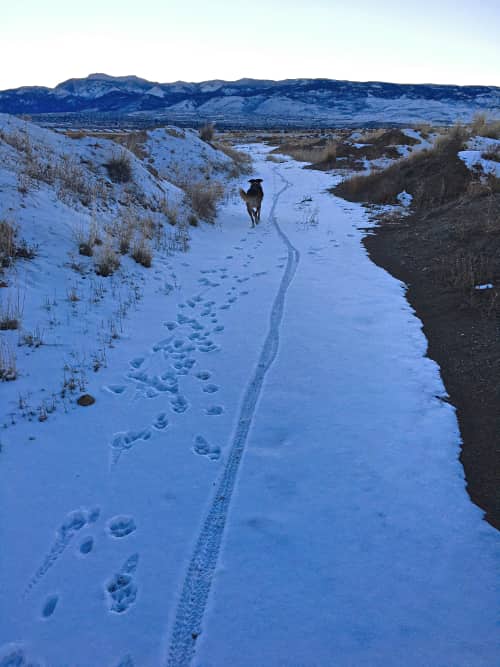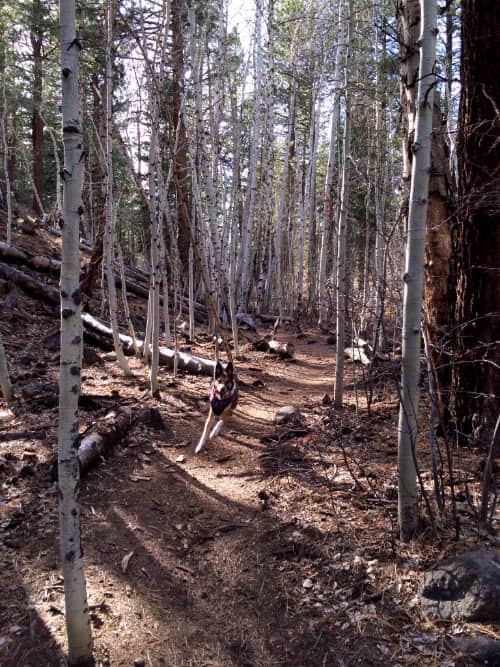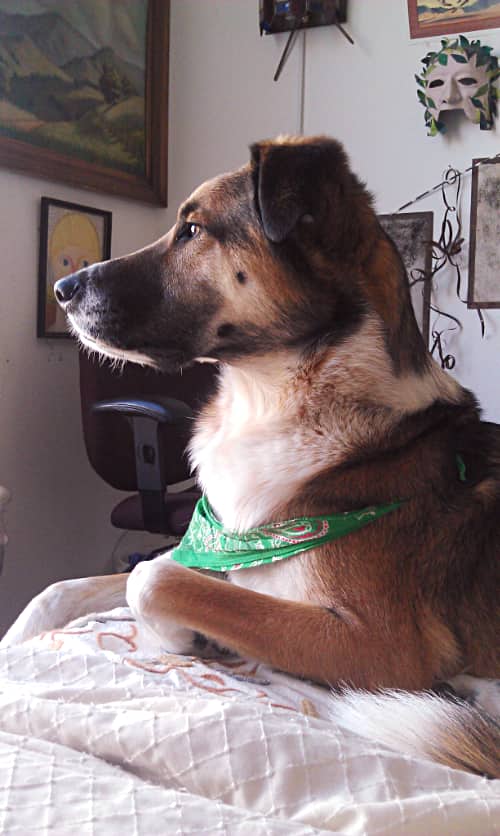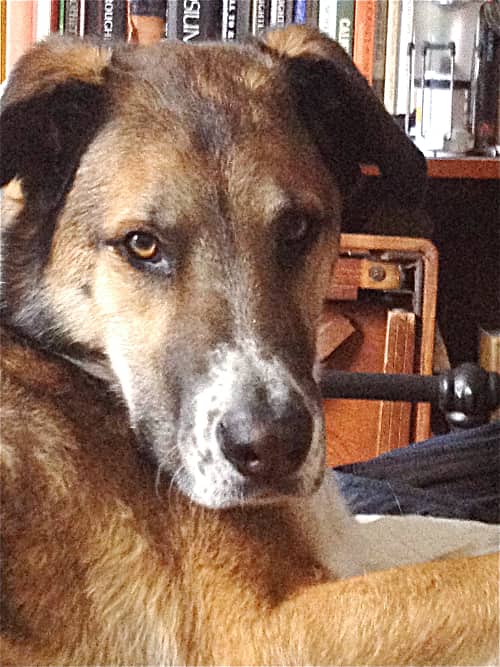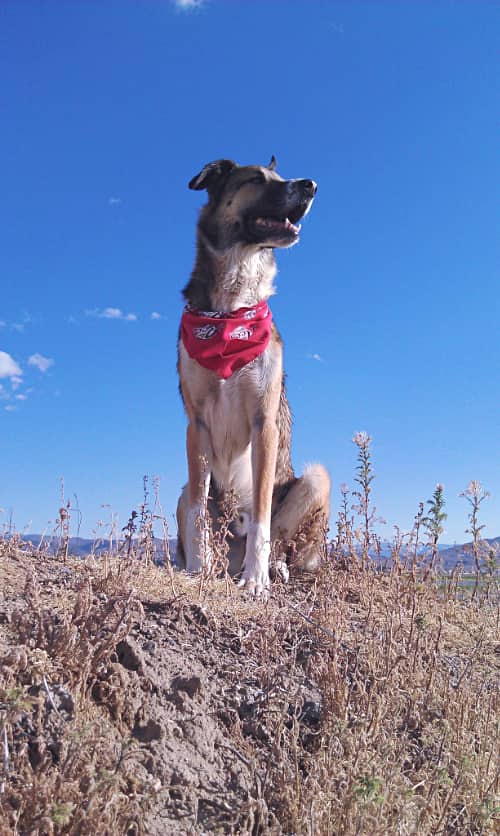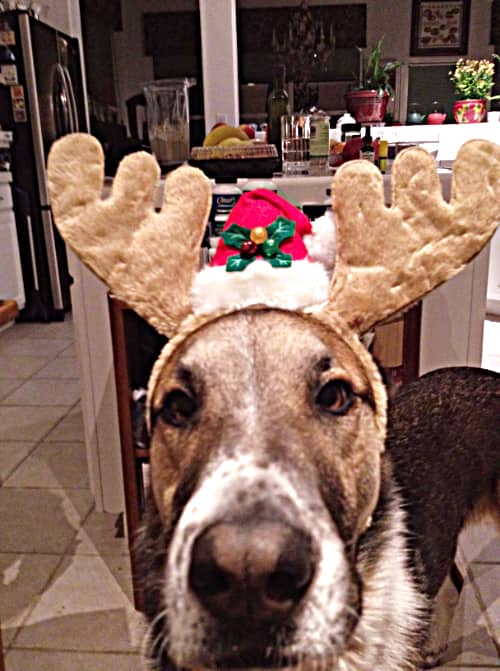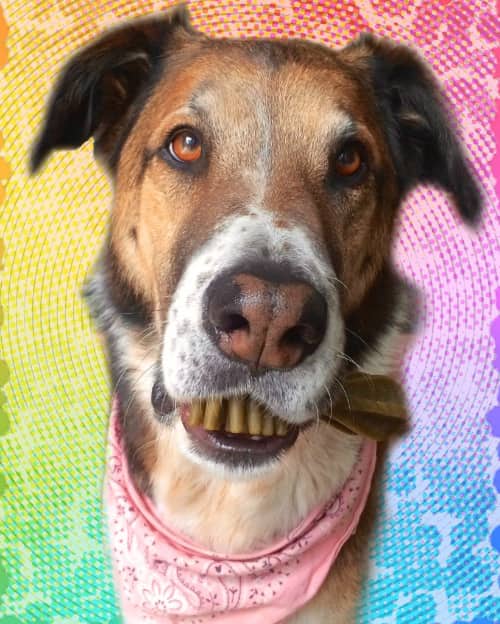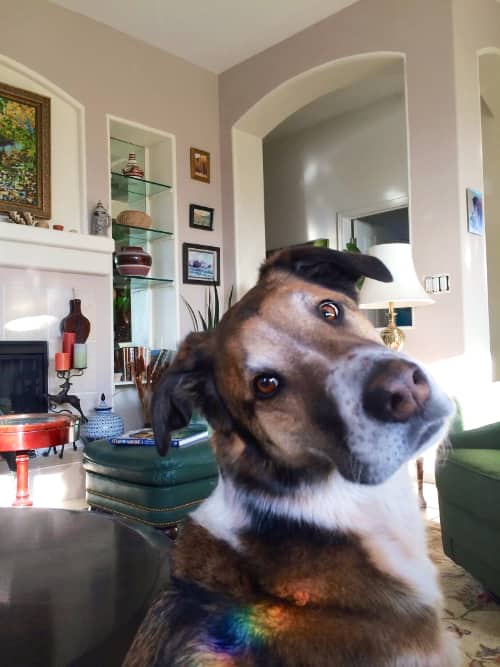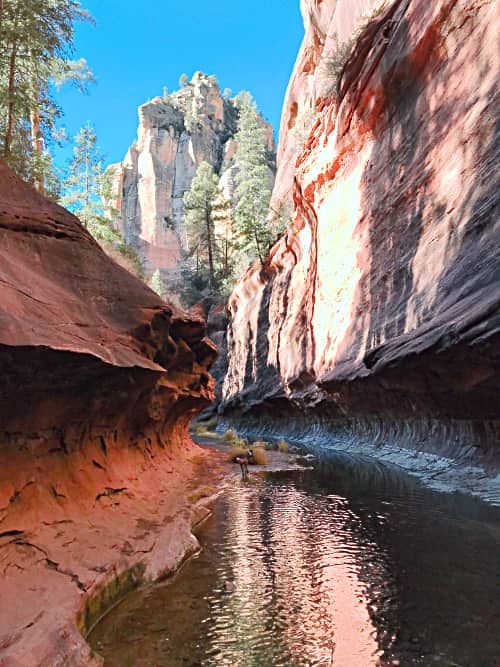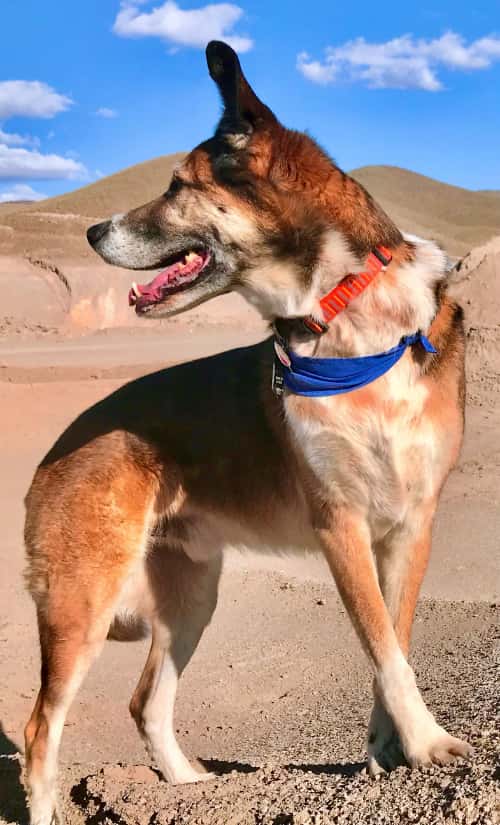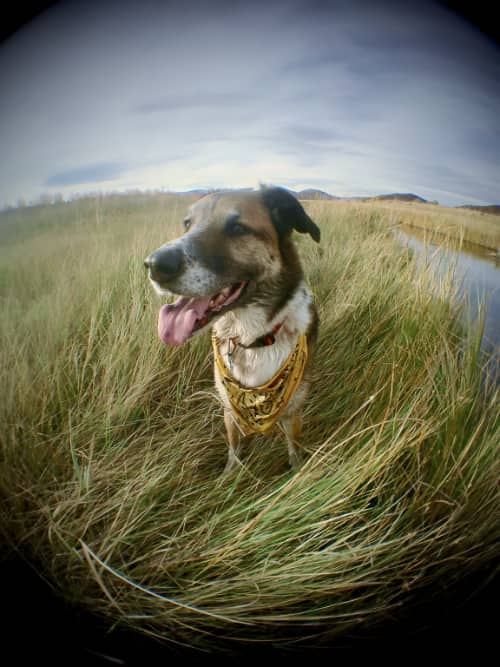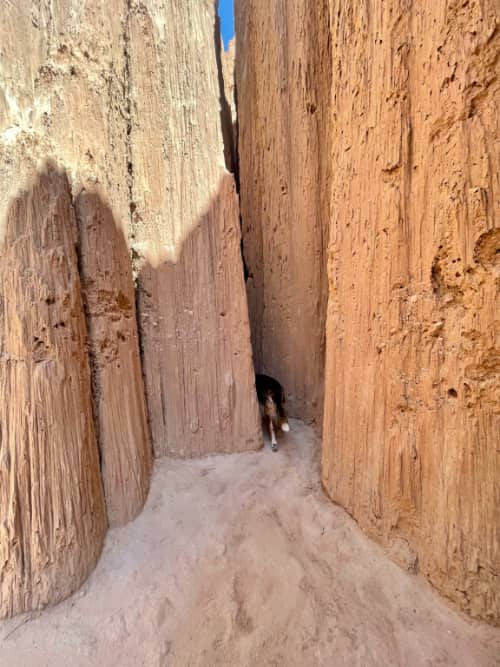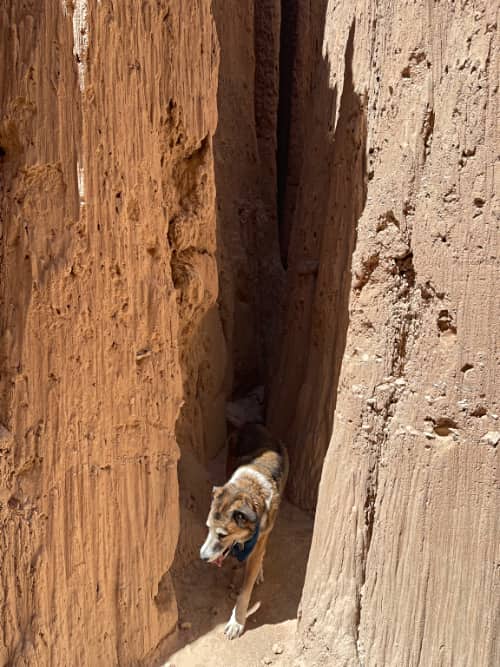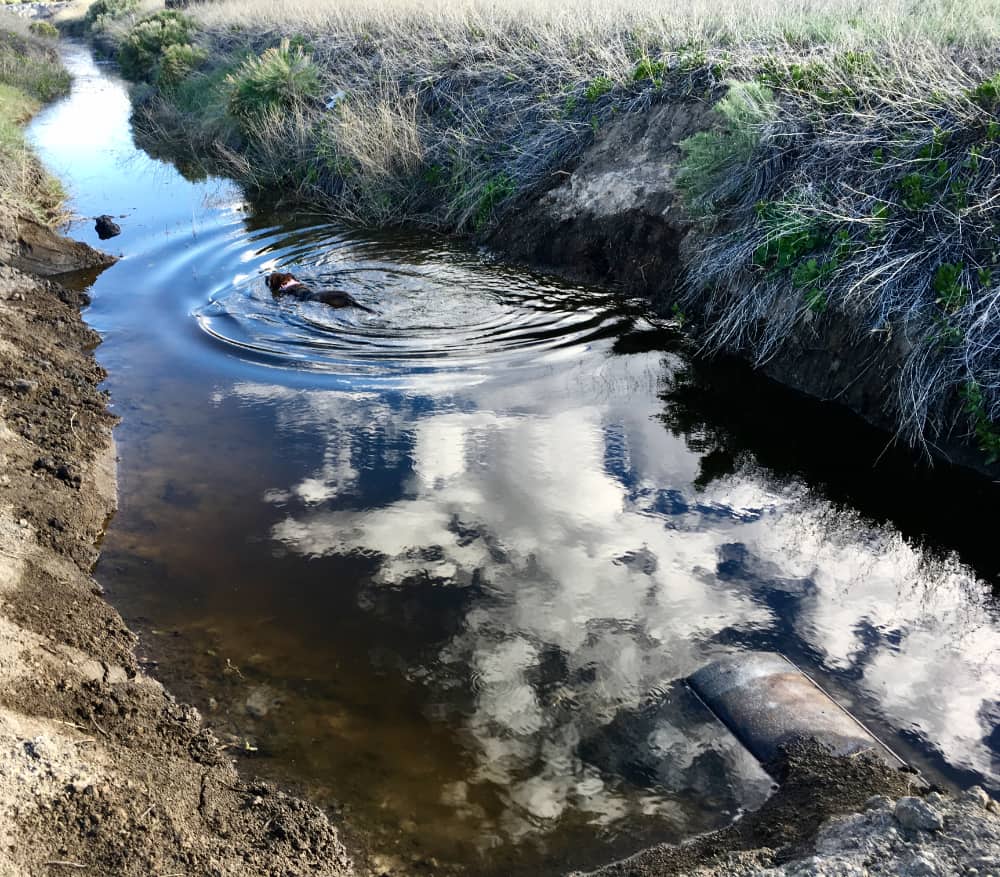 Swimming in the Clouds, East Thomas Creek, 2016
⨳ Brooks, 2007 - 2022 ⨳
Brooks was adopted by Doris and Billy Howard on 8/10/2008, as a 1 year old from the Nevada Humane Society. They went in to a local pet food store to get some goldfish food and there he was in the sponsored adoption group.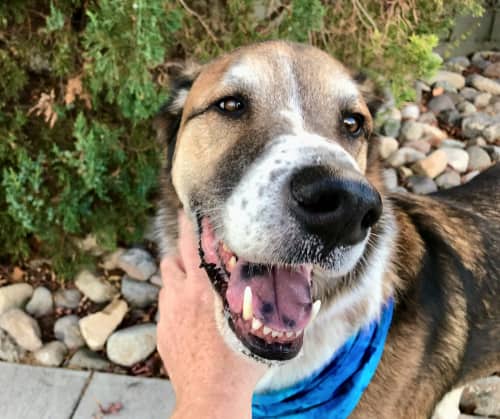 Many people had told Billy that shelter dogs seemed to be the best dogs, they were so grateful to get out of jail and the misery of not being able to bond with an adult or family.
As this was the first canine family member in Billy and Doris' life, they didn't know, but soon had to concur that Mr. B. was just about the best dog ever. He very early on earned the moniker,
the happiest dog in the world!
Brooks' kind nature, quick mind, patience with his humans and healing ways with all ages of humans and fellow canines alike, made for a very happy life of daily adventure and many travels for Brooks.
On February 9th, 2022, the day before his 14½ birthday/anniversary day, Brooks succumbed to liver cancer, passing away in the arms of Billy and Doris.
Doris, nearly 102 and an RN in the post-surgical ward of the USS Comfort, a WW2 hospital ship in convoy for 16 battles in the Pacific on D-Days and was injured when the Comfort was struck by a kamikaze off the Battle of Okinawa, said,
I have seen the moment of death many, many times.

I have never seen it so peaceful.
Doris and Billy are so grateful to Dr. Bandolin (who had been Brooks' Veterinarian in 2008 and took the iconic photo of Brooks used in Billy's award-winning websites Puppy Mill Free Reno/Sparks and Puppy Mill Free US), now of Forever Companion, for her and Vet Tech Crystal's compassionate presence when Brooks needed them most.
Doris and Billy are sad to see their long-time family member and dear friend pass. They are so grateful for the wonderful life of adventure Brooks got to lead, the many people and other dogs he touched the lives of, and his wise and healing nature. Their sadness now is mostly in the profound gratitude of having gotten to share their lives with such a remarkable and graceful being.
ж Eulogy ж
We love you, Brooksie: Now and Forever.
Thanks so much for being such a
wise, patient, gracious, healing, enlightened
friend/buddy/son/family member/being/
🌞️soulmate🌝
2/11/22
ξ
✶

In Memoriam

✶

I will always remember Brooks as the dog with a big smile and always had something to say. He is so loved and will be dearly missed. — Mackenzie

Brooks was such a sweet and special boy. He will be greatly missed — Netti

Sorry to hear about Brooks - he will be missed! You're in my thoughts ❤️ Jules

Brooks was a speacial dog who I will always remember. May he forever be in your heart. ❤️ Jenny

It is impossible to put words to how incredibly special Brooks was. He was so much more than a dog. Does it sound too corny to say that he lit up the room with his smile? 😃 He was, simply, the best. He made everyone around him feel good. Thank you so much for allowing us to help give him a peaceful good bye. I loved him the first time you brought him to Lakeside (2008), and it was an honor to hold his paw at the end.

You are wonderful people, and you are in our hearts.

Love, Elisa and Crystal

Bill and family, it was our absolute pleasure to care for Brooks. We appreciated his sweet disposition and admired the love and kindness you always had for him, he will be missed.

Our thoughts are with you, please take care.

Peace be with you, your Aspen family

We are all so sorry for your loss. We all loved to see Brooks each and every time. ~ Victoria ❤️

Brooks was so very loved and you gave him a beautiful life. We will miss seeing him. ❤️ Dakota

Thanks you for giving Brooks such a long and loving life. I hope you are able to find comfort and closure during these difficult times. ❤️ Erica

I am so sorry for your loss. May Brooks' memory forever be in your hearts. — Alexa ❤️

Bill — I was so sad to hear about Brooks. He was such a good boy and lived such an amazing life. He will be missed by so many! You are in my thoughts! Sincerely, Dr. Betsy

Dear Bill, You are in our thoughts. Brooks was very special! Hugs, Aimee

Bill, I am so sorry for your loss. You gave Brooks a very good life. Take care of yourself in this time. — Jen

My thoughts are with you. —Lindsey

I'm so sorry for your loss. Brooks had the best life with you. —Riley

Someone so very special will never be forgotten. ❤️ Tiffany

I am sure you will meet again. — SAM

Dear Bill's Family, I am so sorry about Brooks. He was such an amazing spirit and we are lucky to have known him. I hope all your wonderful memories can bring you comfort during this time. Dr. Tori

Aw no, the whole staff is sad to hear Brooks is gone he was such a good doggie for us, we loved him and he will be missed here. We hope you're doing alright as well with his passing.

So sorry, -Sam

I am so sorry about your loss. I know Brooks was a strong part of the family. May his memory be a blessing. — Sam

Sorry to hear about Brooks. He will be missed. —Janise

Brooks was a joyful soul and he will be missed. —Helena

I am so sorry for your loss. Brooks will surely be missed. —Trish

Friends

I feel lucky to have known Brooks, those nights I hung with you guys walking around looking at stars were some of the best. One thing I always admired was how he was so well off of the leash. He had a calm healing presence to him, very comforting. His spirit will always be with you in the rest of your days! The fact that your mom said it was the most peaceful passing she had seen is pretty special in my opinion. Makes me think of an angel flying away 🕊

— Tyler Moore
Send a Condolence Email to Doris & Bill